HOME
From Conception to Completion

Heritage Home Design Corp is a full service
design/build firm, specializing in residential
remodeling projects of all sizes.

With a focus on communication, quality and
attention to detail our dedicated staff can provide
any or all services required to expedite your project.

Our design oriented and educated staff will work
from your drawings or can provide complete design
service to meet your individual needs. Our
experience in design allows us to work seamlessly
with other architects and designers.

An extensive network of tradespeople, vendors and
suppliers complements our service and allows
flexibility of design and almost limitless selections.

We look forward to helping you realize the project
of your dreams.

Design Build Remodel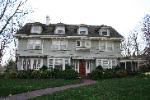 hhdcorp.com 2013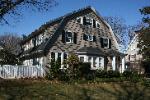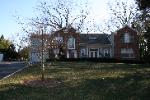 Serving the Montclair, NJ Area for 25 years


HERITAGE HOME
DESIGN CORP.


UPPER MONTCLAIR, NJ

P: 973.746.4358
F: 973.746.1384

Click on images for more info or visit our
Portfolio page